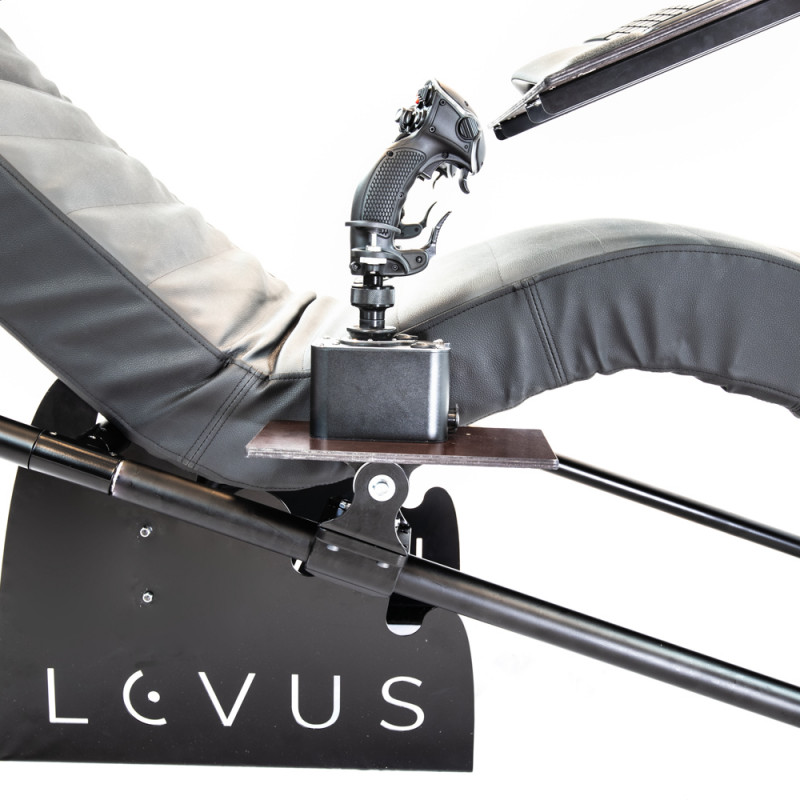  
Flight Stick Base
For the pilots among you - a flightstick base (15cm x 30cm) which can be mounted on either side of the Core Frame. Pivoting brackets make it possible to flip the flightstick down to enter / exit the gamestation. You can also loosen the pipe mount and slide the entire flightstick base all the way down to the floor if not needed for a longer period of time.
There are no pre-drilled holes in the wood plate as we don't know what flightstick you'll be using. Depending on the mounting hole pattern of your flightstick - drill holes in the wooden base and attach your flightstick with appropriate bolts - then attach the wood base to the mounting bracket.
If you want to get more details about this extension, feel free to schedule a personal videocall and we discuss them together.