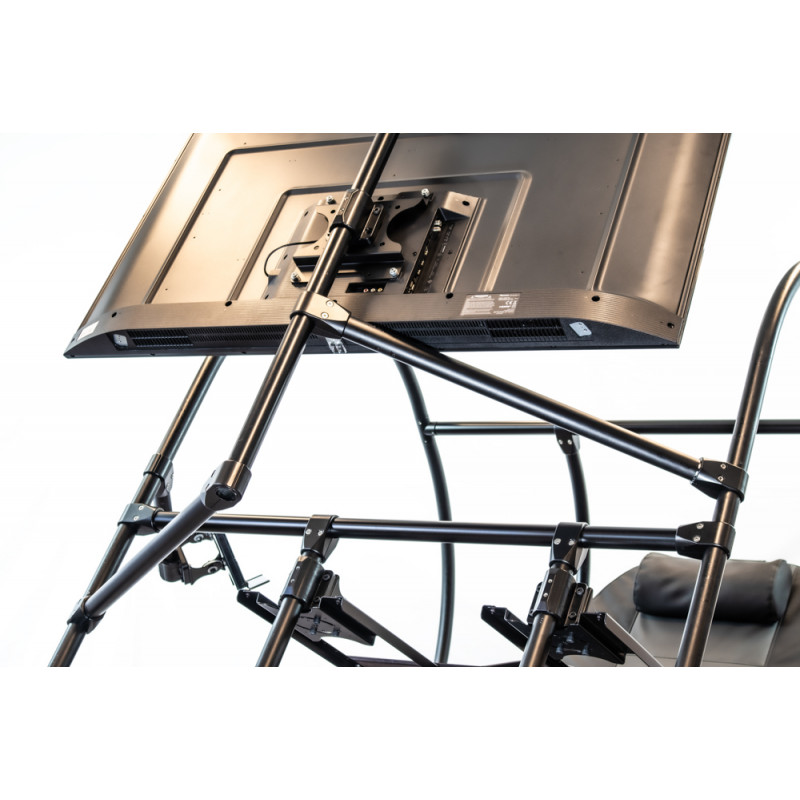  
Screen Distance Extender
Groundbreaking and surprisingly comfortable set-up: you XXL Screen (up to 55") is placed at distance, creating a home-cinema experience for computer work. Scale up the resolution a bit to see the small details. Positioning your screen at an extended distance to your eyes (130cm) is more healthy and natural for your iris, especially when spending long hours staring at the screen. 
If you want to get more details about this extension, feel free to schedule a personal videocall and we discuss them together.
The extension consists of 2 aluminium pipes with 2 pipeholders that would bring your standard monitor mounting pipe (crossbar) beyond the core frame structure and thus extend the eye-screen distance. A large 20x20 VESA Plate is part of the add-on set too since most of those large screens have a 20x20cm mounting thread pattern.