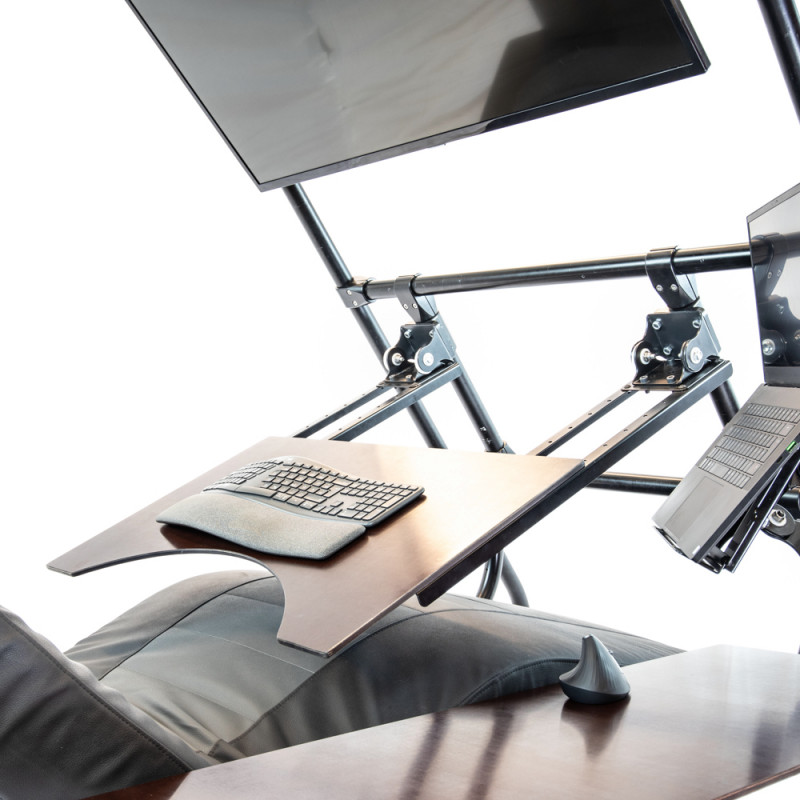  
Keyboard Table
75cm x 50cm spacious table with a cutaway for optimal positioning so that your forearm can rest comfortably on the table surface during work. Sturdy mounting system prevents shake during typing. The table can be flipped up to get in and out of the workstation. It would be also possible to attach it reverted if you prefer to have the straight edge rather than the cutaway. Height / distance to your hips and distance to your belly are adjustable - the table can be mounted depending on your physical parameters.
The table comes with all the pipes and hinges necessary for a mount on the LEVUS core structure.
If you want to get more details about this extension, feel free to schedule a personal videocall and we discuss them together.