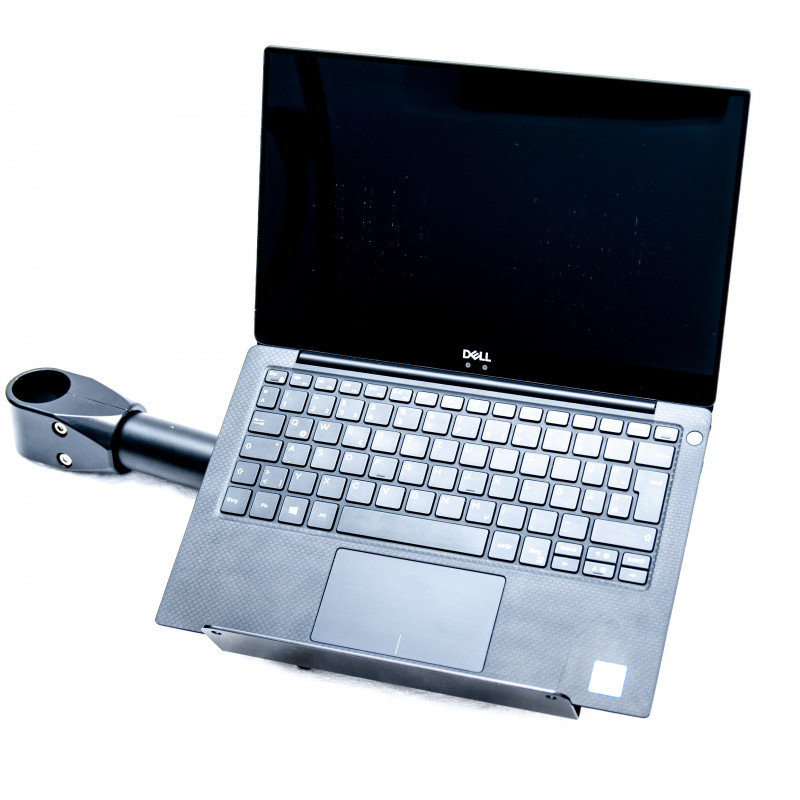  
Laptop Holder
A compact add-on for keeping your laptop always on hand. The laptop holder is best mounted on the Levus core structure / side-pipe and placed over the mouse table, thus keeping the table clutter free, as well as securing your laptop from coffee-spills.
Mounted alongside your main monitor, laptop can be used as an auxiliary monitor to see the content of your own webcam or have your zoom/teams colleagues displayed there while you're presenting content on your main screen.
If you want to get more details about this extension, feel free to schedule a personal videocall and we discuss them together.