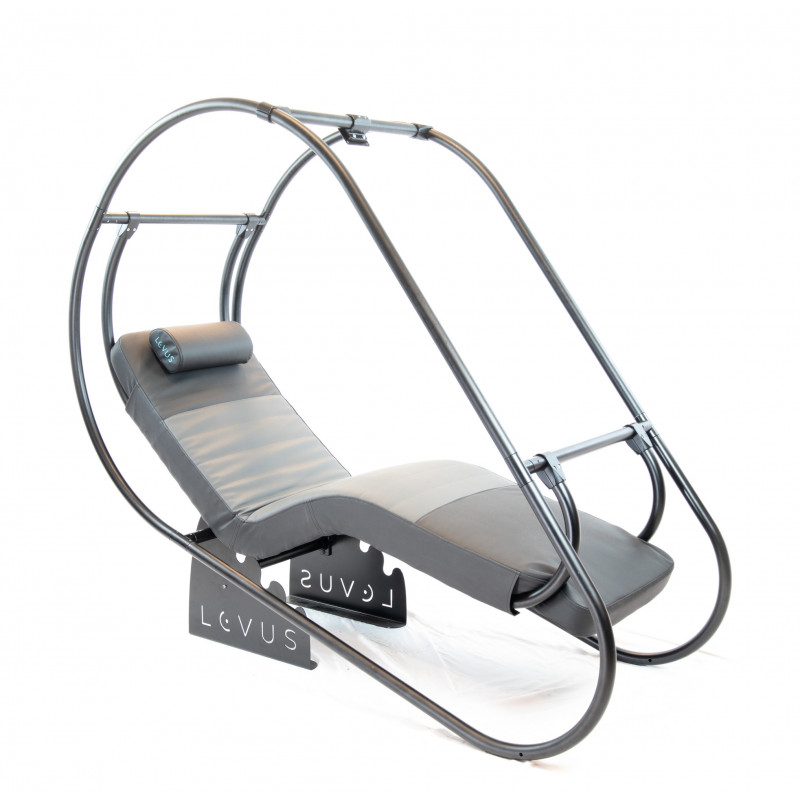  
LEVUS NARROW CUSTOM
BUILD YOUR OWN WORKSTATION: start with the core frame and add all other components as necessary
LEVUS CORE FRAME is the most basic and minimal set-up needed for comfortable work with a single monitor mounted centrally on a crossbar. Pick all other ADD-ONs from the list of suggestions below. Levus Workstation follows an open architecture where you can freely add and replace components depending on your requirements
WHAT IS NARROW: same as the standard version with crosspipes beeing 71cm instead of 100cm long, making the narrow model not as wide and the standard one. Fits better in tight spaces and is better suitable for flight simulators as elbows can "sink" below the seat surface when operating flight control sticks. 
RECOMMENDED ADD-ONS: KEYBOARD TABLE & SMALL or LARGE mouse table
DIMENSIONS:
WIDTH: 95cm - 3.1ft

LENGTH: 210cm - 6.9ft
BOX CONTENT:
CORE FRAME: aluminium pipe segments, with pipe connectors and a base foot with 4 workmode angles
LOUNGE SEAT: hand-crafted custom design with hard foam core and heavy duty faux-leather material. wooden suspension slats with adjustable lumbar support. Seat length: 214cm, Width: 60cm
HEADREST: hard foam core and durable faux-leather material. Adjustable height position
1 x STANDARD MONITOR MOUNT ON A CROSSBAR: moves along and around the crossbar - suitable to mount a single monitor on a VESA plate with 100 x 100mm hole pattern
If unsure about technical details or compatibility, feel free to schedule a personal videocall to discuss your setup.