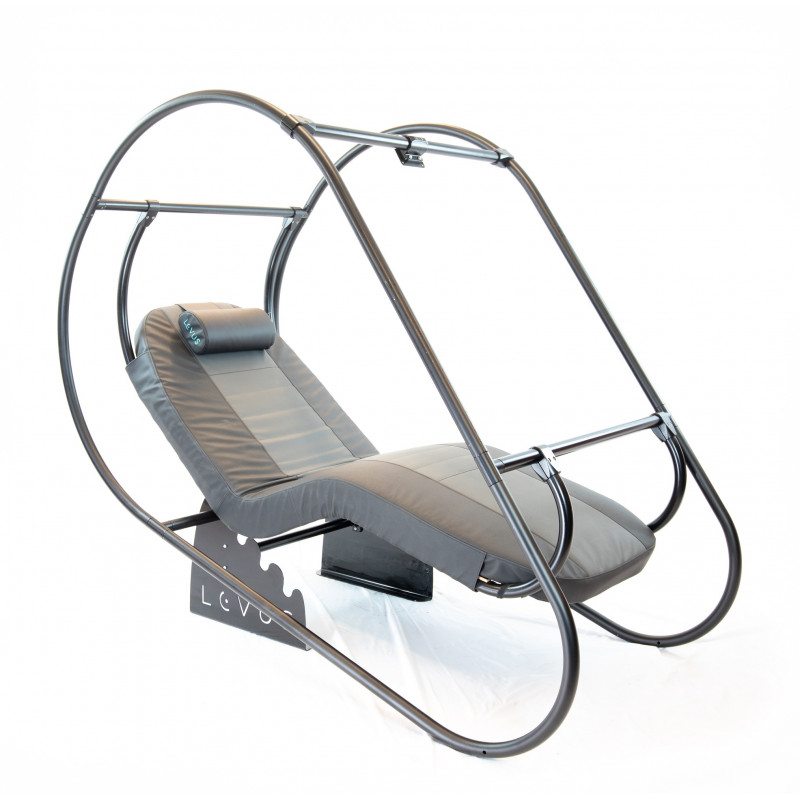  
LEVUS CUSTOM
BUILD YOUR OWN WORKSTATION: start with the core frame and add all other components as necessary
LEVUS CORE FRAME is the most basic and minimal set-up needed for comfortable work with a single monitor mounted centrally on a crossbar. Pick all other ADD-ONs from the list of suggestions below. Levus Workstation follows an open architecture where you can freely add and replace components depending on your requirements. 
RECOMMENDED ADD-ONS: KEYBOARD TABLE & SMALL or LARGE mouse table
DIMENSIONS:
WIDTH: 125cm - 4.1ft

LENGTH: 210cm - 6.9ft
BOX CONTENT:
CORE FRAME: aluminium pipe segments, with pipe connectors and a base foot with 4 workmode angles
LOUNGE SEAT: hand-crafted custom design with hard foam core and heavy duty faux-leather material. wooden suspension slats with adjustable lumbar support. Seat length: 214cm, Width: 80cm
HEADREST: hard foam core and durable faux-leather material. Adjustable height position
1 x STANDARD MONITOR MOUNT ON A CROSSBAR: moves along and around the crossbar - suitable to mount a single monitor on a VESA plate with 100x100mm hole pattern
If unsure about technical details or compatibility, feel free to schedule a personal videocall to discuss your setup.